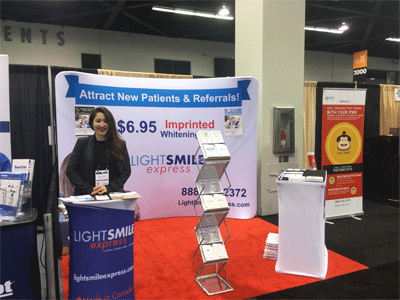 Light Smile Express Inc. was established in 2006 and has embarked in various business opportunities within the teeth whitening industry. We gained our experience within the US market and therefore have a working knowledge before and after the teeth whitening trend was ranked as one of the top 20 businesses for 2009.
An opportunity presented itself and we quickly found us transitioning from retail to wholesale. Through this process, we introduced private labeling and began to use the demand for whitening and our products as a marketing tool to help other offices build their brand. With this new approach, it quickly increased our volumes and we've never looked back. We have been blessed to have helped hundreds of dental offices not only private labeling their whitening kits but also helping them to successfully attract new patients, build their social media platforms and create loyal patients to retain their existing patients.
The proof of concept was built! We found a way to separate us from other whitening companies by putting the needs of the offices before ours knowing that we will build our business through their repeat orders. In 2015, we successfully negotiated a deal with one of the top dental suppliers in Canada and had the opportunity to share all our past knowledge with their Canadian sales team. Shortly after, other dental suppliers came on board offering these marketing techniques to their clients.
We have also been very blessed to be working with most of the DSO's with the focus on retain their existing patients and providing methods to reactivate stagnant patients.
CANADIAN OFFICE:
Light Smile Express Inc.
1111 Gorham Street, Unit # 7
Newmarket, Ontario  L3Y8X8
Direct #:   (647) 702-1830
Toll Free:  (888) 341-2372
Email:      sales@lightsmileexpress.com
US OFFICE:
Light Smile Express Inc.
3151 Airway Avenue, Suite L-1
Costa Mesa, California  92626
Direct #:    (949) 354-1034
Toll Free:  (888) 341-2372
Email:       sales@lightsmileexpress.com